BCC MS-Contest 2007 – Ergebnisse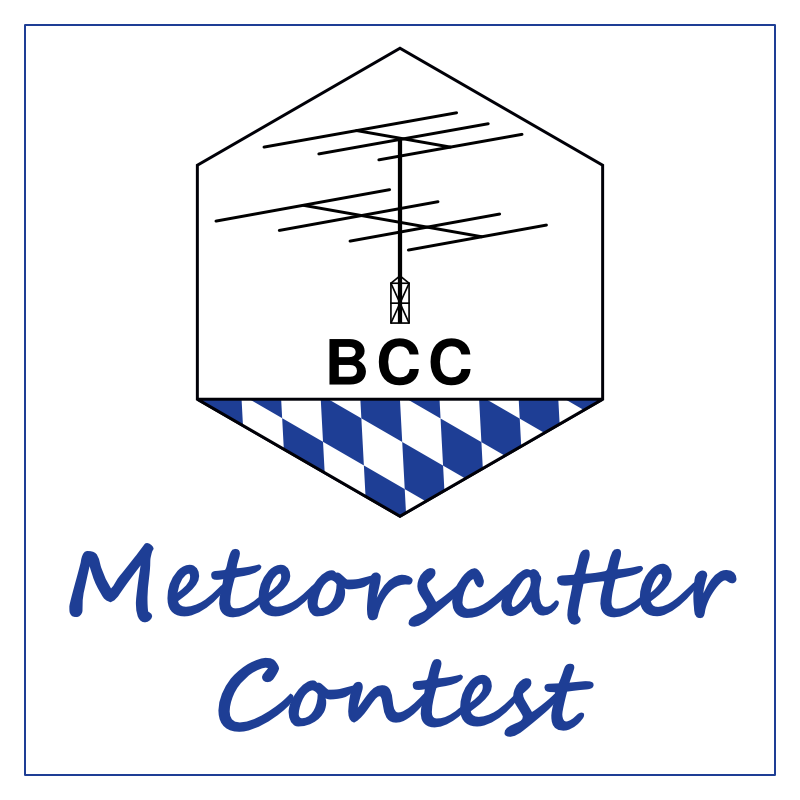 Single-Op
| # | Callsign | QSO | Points | Pfx | Score | QTH Loc | Rig |
| --- | --- | --- | --- | --- | --- | --- | --- |
| 1 | RU1AC/1 | 190 | 570 | 116 | 66.120 | KO46XB | 4×9 ele, 800W |
| 2 | LZ2FO/2 | 109 | 322 | 77 | 24.794 | KN14KA | 15ele,500W |
| 3 | OF6QU | 88 | 264 | 68 | 17.952 | KP03SD | 16ele, 1KW |
| 4 | RA3WDK | 76 | 226 | 62 | 14.012 | KO81BR | 13ele, 400W |
| 5 | HA3UU | 61 | 183 | 47 | 8.601 | JN96JO | 4,5WL Yagi, 1000W |
| 6 | DJ9YE | 61 | 161 | 52 | 8.372 | JO43HV | 17ele M2, 300W |
| 7 | S51AT | 59 | 173 | 45 | 7.785 | JN75GW | 16ele, 600W |
| 8 | PA3ECU | 55 | 163 | 47 | 7.661 | JO32CF | 2x8ele, 500W |
| 9 | YO9HP | 54 | 162 | 46 | 7.452 | KN35BA | 2x16ele, 1000W |
| 10 | HA5CW | 54 | 160 | 43 | 6.880 | JN97PM | 10 ele, 350W |
| 11 | YL2GJW | 51 | 151 | 45 | 6.795 | KO06MM | 16ele, 300W |
| 12 | DL8BDU | 52 | 146 | 45 | 6.570 | JO43AA | 15ele, 750W |
| 13 | YU2DX | 48 | 140 | 42 | 5.880 | KN04GS | 8ele, 100W |
| 14 | S54T | 47 | 131 | 41 | 5.371 | JN75EW | 2x17ele, 400W |
| 15 | IW4ARD | 41 | 109 | 36 | 3.924 | JN64FD | 4x8ele, 500W |
| 16 | YL2HA | 39 | 117 | 33 | 3.861 | KO26BV | 13ele, 200W |
| 16 | UT8AL | 39 | 117 | 33 | 3.861 | KO61WP | 20ele, 400W |
| 18 | YL3HA | 37 | 111 | 34 | 3.774 | KO26DW | 9ele, 300W |
| 19 | DJ2QV | 37 | 107 | 30 | 3.210 | JN59DW | 2x6ele,600W |
| 20 | RX3AA | 35 | 101 | 31 | 3.131 | KO85PO | 15ele, 600W |
| 21 | F6BEG | 33 | 97 | 32 | 3.104 | JN25JS | 13ele, 250W |
| 22 | IT9VDQ | 32 | 94 | 28 | 2.632 | JM68QC | 13ele, 500W |
| 23 | LZ1ZP | 29 | 87 | 29 | 2.523 | KN22ID | 10ele, 200W |
| 24 | HA1BC | 30 | 88 | 28 | 2.464 | JN87PU | 2x17ele, 400W |
| 25 | ON4KHG | 27 | 77 | 25 | 1.925 | JO10XO | 12ele, 300W |
| 26 | ON6NL | 27 | 75 | 24 | 1.800 | JO21UE | 13ele, 120W |
| 27 | OM5CM | 25 | 75 | 22 | 1.650 | JN98DF | 9ele, 400W |
| 28 | DF8IK | 23 | 67 | 22 | 1.474 | JO30JT | 11ele, 600W |
| 29 | PE1NFE | 22 | 62 | 22 | 1.364 | JO32KR | 8ele, 200W |
| 30 | RV3YM | 22 | 64 | 21 | 1.344 | KO63QQ | 2,5WL X-Yagi, 100W |
| 31 | YO2BBT | 21 | 63 | 20 | 1.260 | KN05WG | 10ele, 300W |
| 32 | LZ1DP | 21 | 63 | 17 | 1.071 | KN22ID | 10ele, 80W |
| 33 | OZ5AGJ | 19 | 57 | 18 | 1.026 | JO47IA | 9ele, 50W |
| 34 | DL2RUG | 18 | 54 | 17 | 918 | JO62OJ | 10ele, 70W |
| 35 | DJ8EW | 18 | 52 | 17 | 884 | JN58WH | 9ele, 50W |
| 36 | DR5O | 16 | 48 | 15 | 720 | JO31NF | 2x12ele, 750W |
| 37 | SP7OGP | 15 | 45 | 14 | 630 | KO01AM | 12ele, 50W |
| 38 | LZ1OA | 12 | 36 | 12 | 432 | KN22TK | 2x12ele,600W |
| 39 | LZ1AG | 13 | 39 | 11 | 429 | KN22ID | 10ele,200W |
| 40 | DL1RTL | 12 | 36 | 11 | 396 | JO62PH | 13ele, 100W |
| 41 | YO5OHY | 16 | 22 | 15 | 330 | KN17SP | 9ele, 200W |
| 42 | RW6AG | 11 | 33 | 9 | 297 | KN95NA | 2x(2×10) H+V, 1KW |
| 43 | I5TWK/8 | 12 | 34 | 7 | 238 | JN70FS | 18ele,400W |
| 44 | DL1MAJ | 9 | 27 | 8 | 216 | JN68AH | 2x17ele,400W |
| 45 | OZ8ZS | 8 | 24 | 8 | 192 | JO55RT | 17ele,300W |
| 46 | DL4YAO | 8 | 24 | 7 | 168 | JN58WH | 17ele, 500W |
| 47 | RN6BL | 7 | 21 | 7 | 147 | KN95JA | 15ele, 100W |
| 47 | YO5TP | 7 | 21 | 7 | 147 | KN16SS | 16ele,500W |
| 49 | UT5ST | 6 | 18 | 6 | 108 | KN28IW | 9ele, 50W |
| 50 | LZ1KG | 3 | 9 | 3 | 27 | KN31CS | 2x16ele, 50W |
| 51 | DL5MAE | 2 (CW) | 12 | 2 | 24 | JN58VF | 4x17ele, 500W |
| 52 | OH8UV | 1 (CW) | 6 | 1 | 6 | KP34VJ | 2x14ele, 300W |
| 53 | RW3XL | 1 | 3 | 1 | 3 | KO84DM | 9ele, 10W |
| 53 | EA/DL3MGL | 1 | 3 | 1 | 3 | JN01ME | 17 ele, 500W |
Multi-Op
| # | Callsign | QSO | Points | Pfx | Score | QTH Loc | Rig |
| --- | --- | --- | --- | --- | --- | --- | --- |
| 1 | TM1E | 184 | 552 | 99 | 54.648 | JN32CX | 4x9ele&4x4ele&11ele, 500W |
| 2 | YT7G | 160 | 480 | 110 | 52.800 | KN05FG | 3x11ele, 700W |
| 3 | LA/PA5DD | 140 | 420 | 80 | 33.600 | JP41VM | |
| 4 | RK1B/1 | 86 | 258 | 60 | 15.480 | KO47CR | 2x9ele, 500W |
| 5 | 9A4V | 76 | 228 | 50 | 11.400 | JN95KI | 18ele, 600W |
| 6 | DL0HOF | 45 | 123 | 35 | 4.305 | JO50XG | 2x10ele, 750W |
| 7 | SM6/OZ2M | 37 | 111 | 33 | 3.663 | JO58RP | |
Operators Multi-Op
9A4V 9A4EW, 9A4FW
DL0HOF DL9NDW, DL2GX, DD2SR
LA/PA5DD OZ2M, PA5DD
RK1B/1 OH5LID, RU1AS
SM6/OZ2M OZ2M, PA5DD
TM1E F1JRD, F1NSR
YT7G YU7KB, YU7MS, YU7ON, YU7PAA
Checklogs
EU6MS, YO4GJH, YT1VV, UA3RAW, RA1WZ, RZ6BU
Statistics
Comments
DJ2QV
…not much time this year but enjoyed great activity especially from UA, LZ, YL
DL0HOF
Our first attempt . Was a great Experience. We had severe Problems with 2 times crashed linear that needed replacement of Anode Doorknob Caps and a sticky Antenna Relay. Otherwise all was exciting for us.

Negative was: Too much activity on Chat/Cluster, mostly from non contesters who spotted contesters etc. normal Mid European Stations have deep penalty against DX and Expeditions, many non contesters are interested in them, but not in QSO´s with a "normal" Station…
DR5O (DL8EBW)
again a year is over and we have to thank the BCC-team for the contest which always gives us big activity at the end of a year on 144MHz! Also in 2007 there was a high activity. So the Team of MMMonVHF did think about to run an own MS Contest in one of the other big MS-Shower throughout the year to bring as well fun to the communety! Keep tuned,

MMMonVHF will spread infos as soon all details are cleared!
HA3UU
My activity was too short, 16 and a half hours only.! The best burst was DR5O > 19 sec 40 over s9 DR5O R's (full period > 40 over s9, Guy 73!!). I had a super MS QSO with HA1BC – nothing hrd direct! I stopped on Friday at 1620 UTC because of rythm problems of my heart…
HA5CW
Unfortunately I had permanent S6-S9 noise from 50o to 310o via South almost whole night so I could only work beaming to the North. Therefore could work no stations from HB, F, UA6, I, TK, SV, etc. 🙁 I worked those few in daytime. Sorry for those who called me but I did not reply them. The activity was somewhat, the meteorite reflections were significantly poorer than last year. 🙁 However that was a big fun for me again.
I5TWK/8
I sent my log to have the check of the others contesting stations, I know that my score is a small one. But had not much time to spent all the nights, had to work in the day so my traffic was rather low. Interesting seems to affirm that better radio condx were on the 13th evening than near the predicted peak, but maybe than other stations were pointing their arrays to others directions, aside of me. Heard two stations from YL, the first YL2GJW with 4 bursts, good and strong. Called him for 1h30′ unsuccessfully…! The other was YL2GDA, only a single burst, 5 seconds! Heard also PF30FPG, YO5BWD mni times (maybe he deaf?) YO5OHY, LZ2QA, PA3ECU, LZ3GM, S51AT and mni other MS friends.

Was the LZ fair… Also I was obliged to hame my antenna mainly to 30-40 degrees East, for a strong electrical noise toward North. So any MS contact with DL's, OE's, OK-OM. Activity is mainly toward UA1 – OH. Surely in consequence of rare square hunting. Now JN70 is a inflated locator, catch no more interest as 10 or 15 years ago…. Maybe in a next year will be in a brief winter transfer to some more interesting place, to have more fun, otherwise I think MS is going down to a slow dead.

Thanks and compliments for your organization efforts.

Best wishes for an happy new year and a merry Christmas.
IT9VDQ
Geminids 2007 not so good as exepected; best activity for me 14 dec 19z-22z; all 15 dec morning call and call and call, but no answer at all; radiant setting around 11:00z, so no more possibility….. Sicily have sea all around for about 800/900 km radius, with only few squares in-land, so very impossible to made MS qso say 600/800 km, like in central Europe. Allmost my qso are in the range of abouth 1000-1600 km as you can see from my log, very difficult.
——————————————————————————–

Suggestion for BCC Committee:

For 2008 edition, what about a bonus points for km-range?

Say: 0 to 800 km qso: bonus x0,5

801 to 1000 km qso: bonus x1,5

1001 to 1500 km qso: bonus x2

1501 to 1800 km qso: bonus x3

1801 and more km qso: bonus x4
——————————————————————————–
By the way, bonus or not, will be always a BIG FUN!!!!!

Thanks all, thanks to the organization, see you on 2008!
LZ1DP
TNX for your efforts to organize this NICE MS Contest! This year it was not possible for me to work most of the time,and I also had problems with my Antennasystem. In spite of all I took part HI..
LZ1ZP
Thanks to all friends for the big fun. See you again in BCC MS 2008 ! 73's George
OH8UV
We were qrv and clg CQ on HSCW 11.12.2007 at 22 UTC to 14.12.2007 16 UTC.

Only DL5MAE worked and heard several times! No other stations this year.

We really enjoyed this qso!
ON6NL
… My station is a IC756P2 with a DJ8ES transverter and a MRF151 amplifier giving about 120 W. Antenne is a 25 year old 13 element home brew DL6WU at 17m.

During the contest I was all the time in JO21ue at my home at Truyenstraat 26, B3640 Kinrooi in Belgium.Many thanks for the excellent contest. It really brings operating practice to a higher level. I would not mind if you cancel the HSCW promotion. I have dumped my Uher recorder, audio-up converter and special fast keyer many years ago and

the software within WSJT is doing a fantastic job!

73 to all stone-blowers!

Happy New Year to you and the BCC!
RK1B/1
…We lost 1st 7 db RX & TX in Russian custom when was no entry with trailer tower and long boom ant's, next 3 db in TX lost after HV power supply blow up from GS-35b, but anyway we made few qsos again during this BCC….
TM1E
We were on island of porquerolles (JN32CX)

Hello & tnx to all for the qso. Nice contest and experience but hard job for olny 2 men.

Good reflection for the next bcc, perhaps in jn14 or jn24.

Our top 10:

YO9HP 1604 km,GM4CXM 1627 km,GSØTOW 1627 km,OZ1MAX 1627 km,SM7GVF 1668 km, LA4YGA 1695 km,SM7EBI 1739 km,YO4GJH 1749 km,LZ1BB/P 1753 km,LY2R 1894 km.

http://f1nsr.blogspot.com
UA3RAW
…Fantastic! This is my first MS QSO! MNY TNX RU1AA!
YT7G
Hello MS Friends, This year out worked the contest as a club sign YT7G from usual locator KN05FG. The activity was somewhat less than last year, maybe because the weekend was not included into contest. Odd, but we did notice significant shower maximum.

Out congratulations to the winners and greetings to everyone until next contest.

We have posted some pictures on http://www.yt7c.org.yu/
YU2DX
Dear Om´s! It was my first role in ur BCC MS Contest and I was really so happy about that! All the best and see you again in the next BCC MS Contest!

Many 73 for all!