40 Years BCC: Active Contester 2023 – Rules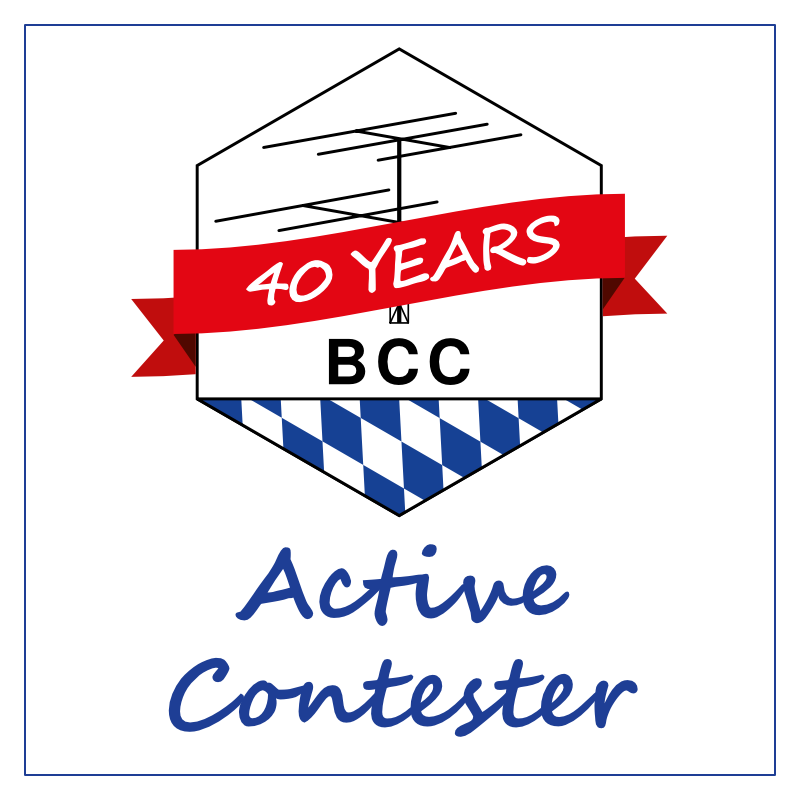 The BCC celebrates its 40th anniversary. That's why we want to particularly encourage the activities of our members this year. We have found that we do not reach all members with our Frequent Contester program and the selection of eleven contests. Therefore, there is now a larger selection of contests in which we call on you to become active.
The goal is to have at least 40 QSOs in at least four contests this year. There are 40 contests to choose from, spread throughout the year:
Active and Frequent Contester 2023: List of the contests
As a reward there will be a special anniversary t-shirt "Active Contester".
That's how it works:
Choose the contests you want to take part in this year from our list.
Take part and work at least 40 QSOs in each of them.
Report your result including SUM file on the BCC mailing list.
As soon as you have reported four contests from our list with at least 40 QSOs each, you are qualified for our Active Contester T-Shirt.
If you attended one of the BCC QSO Parties, we know your t-shirt size. Otherwise it will be queried at the end of the year (details will follow)
We hope to hear and work with you on the bands as often as possible. This increases the chance for everyone to achieve our anniversary award WABCC40.
One final note: If you want more, you can turn your Active Contester T-shirt into a Frequent Contester T-shirt.