BCC Buffet 2023 in Friedrichshafen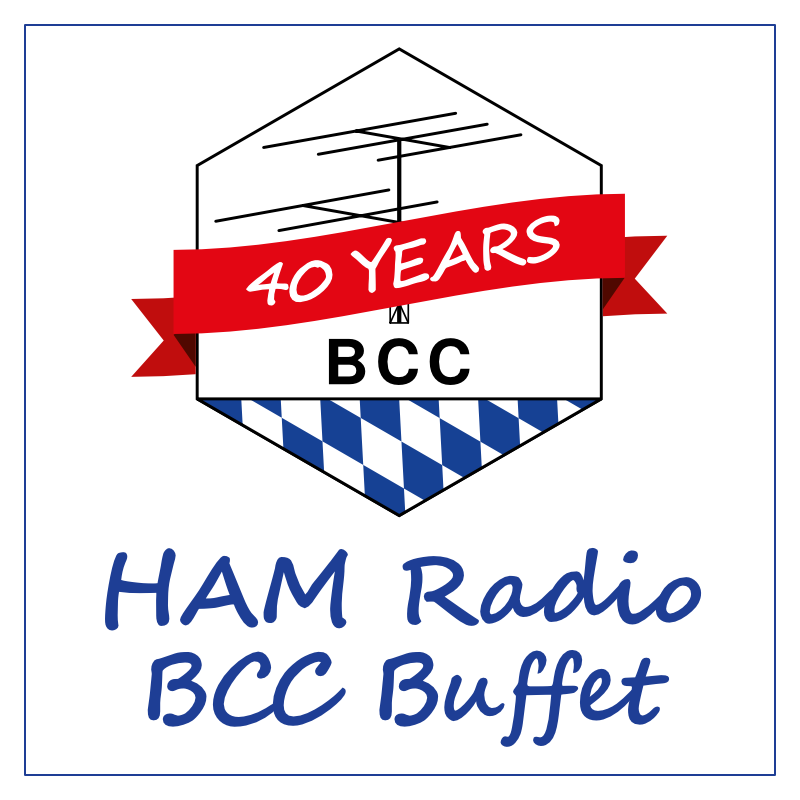 The Bavarian Contest Club invites all interested contesters and DXers to the BCC buffet on Saturday evening in the VfB stadium restaurant. We want to celebrate together with you again – entertainment and good food are part of it.
Seats are limited to a maximum of 250 people – ordering in advance secures your admission ticket – only available til 18th June! The fee is intended for the buffet. The drinks are at your own expense.
Date
Saturday, 24 June 2023 / 18:30 until midnight
Place
VfB Stadion-Restaurant, Teuringerstr. 2, 88045 Friedrichshafen, about 4km away from the fair ground
Directions
Coming from the fair ground, drive on Messestraße towards B31; turn left to Graf-von-Soden-Platz; take the third exit at the roundabout (direction Stuttgart/Überlingen/Stockach/Singen); drive on the B31; take exit Markdorf/Unteraderach/FN-Jettenhausen; turn left into Colsmanstraße; turn right into Waggershauser Straße; use the parking lot next to Teuringer Straße to park your car
Admission
(incl. buffet)
35 EUR
Please transfer the admission fee to the BCC account directly after the order. Payment information (bank transfer, Paypal) will be provided after the order.