BCC QSO Parties 2008 – Rules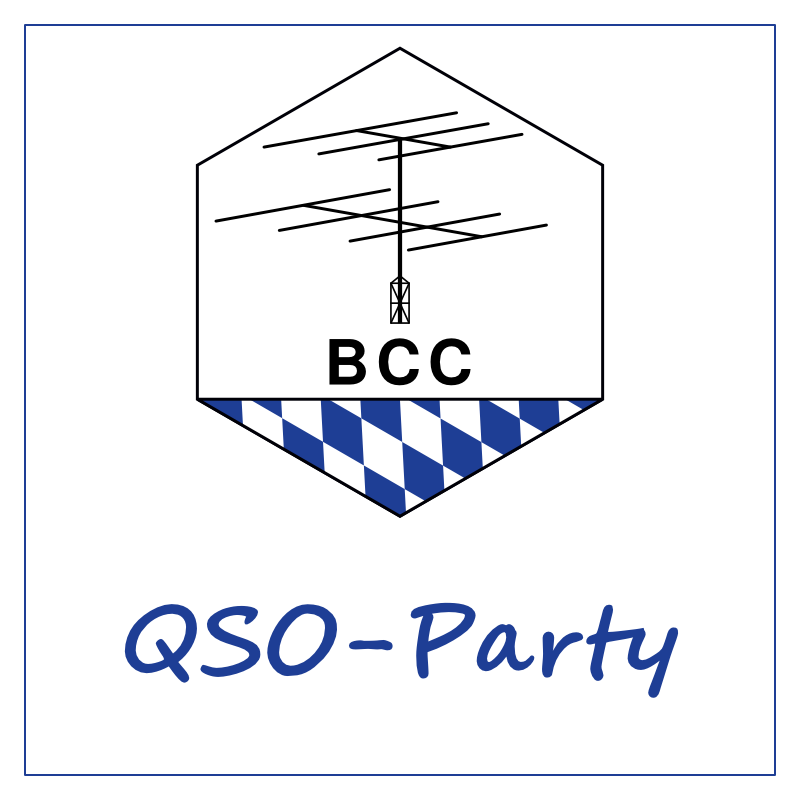 To celebrate its Quarter-Century Anniversary, the Bavarian Contest Club (BCC) invites amateurs around the world to participate in its three QSO-Parties taking place on the 25th of the third month of each quarter.
Sponsor
Bavarian Contest Club
Categories
BCC Members

Non-members

Date / Time
1. Party: Tuesday, 25.03.2008, 1800 – 2000 UTC

2. Party: Wednesday, 25.06.2008, 1700-1900 UTC

3. Party: Thursday, 25.09.2008, 1700-1900 UTC

Bands
160m, 80m, 40m

Preferred segments (in kHz)

160m CW 1815-1825 / SSB 1845-1865

80m CW 3525-3535 / SSB 3725-3745

40m CW 7025-7035 / SSB 7075-7095

Modes
CW / SSB
Exchange
BCC Members: 59(9) BCC

Non-members: 59(9) + serial number

Each station may only be worked per Party once per band in each mode

Points
In each of the three Parties, each call sign counts as 1 point per band and per mode
Multipliers
In each of the three Parties, each BCC-Member worked counts as 1 multiplier point per band and per mode.
DA0BCC counts as 10 multiplier points per band and per mode.
Score
Please send logs within 14 days after each Party to qsoparty@bavarian-contest-club.de
Logging Tip: In WIN-TEST use IARU-HF-Championship logging

Note from EI5DI: There is direct support in SD contest logger. SD runs on Windows PCs, and is free from www.ei5di.com. Select the "BCC QSO Party" template.

General questions about the QSO Party should be sent to qsoparty-info@bavarian-contest-club.de

Results / Prizes
The results of the individual Parties as well as the consolidated results of all three parties will be published on www.bavarian-contest-club.de .
Certificates will be awarded per category to each of the winners of the three parties, as well as to the overall winners.

In addition, winners in each category for each Party as well as the overall winners will be awarded a prize.

There will also be a prize raffled off to all participants, so everyone has a chance to win a prize!

The raffle and presentation of prizes will be during BCC's annual Holy-Three-Kings meeting in January 2009. The prizes will be announced.